On October 13th, United Cultures Innovation Center for International
Cooperation (UCIC) and the Harvard US-China Economic Interaction Council
(HUCEIC) co-organized 2014 US-China Diaspora Entrepreneurship Forum at Harvard
University. Around 300 people attended the conference.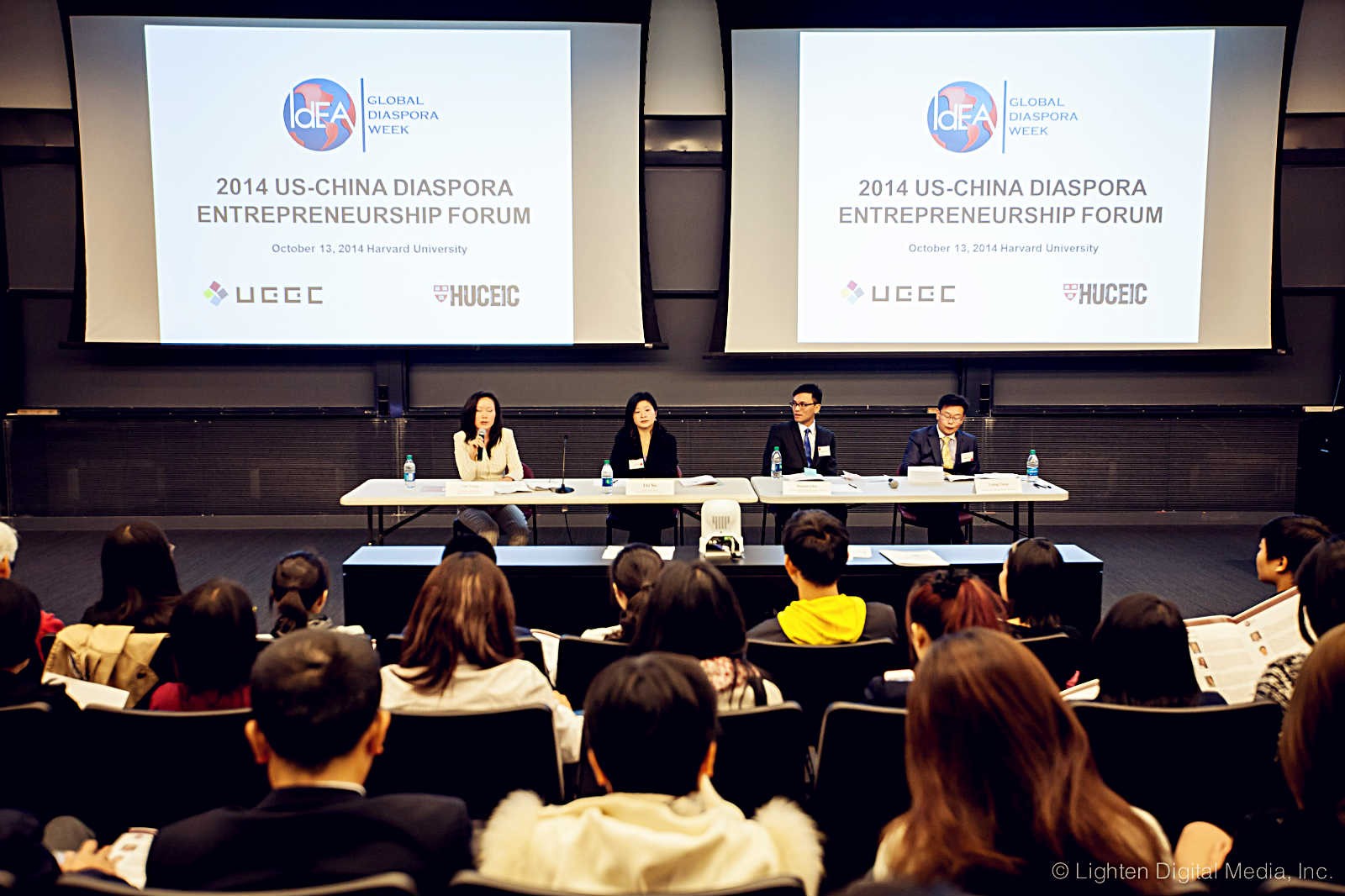 The one-day conference has created a rare
opportunity for the local community to share and learn from established Chinese
Americans including government officials, business leaders, and non-profit
leaders and scholars.
Massachusetts State Representative Tackey Chan, during his opening
remarks, shared his personal journeys about being a Chinese American. The
conference attracted two dozen panelists from various sectors and diverse
background, who formed five different panels, each focusing on a key topic:
"Translational Medicine in the Genomics Era", "US-China Capital Market
Relations and Dialogue Opportunities", "Entrepreneurship and Innovation in the
Education and Cultural Industry", "Career Development and an Abroad Community",
and "the Entrepreneurship Spirit in a New Era".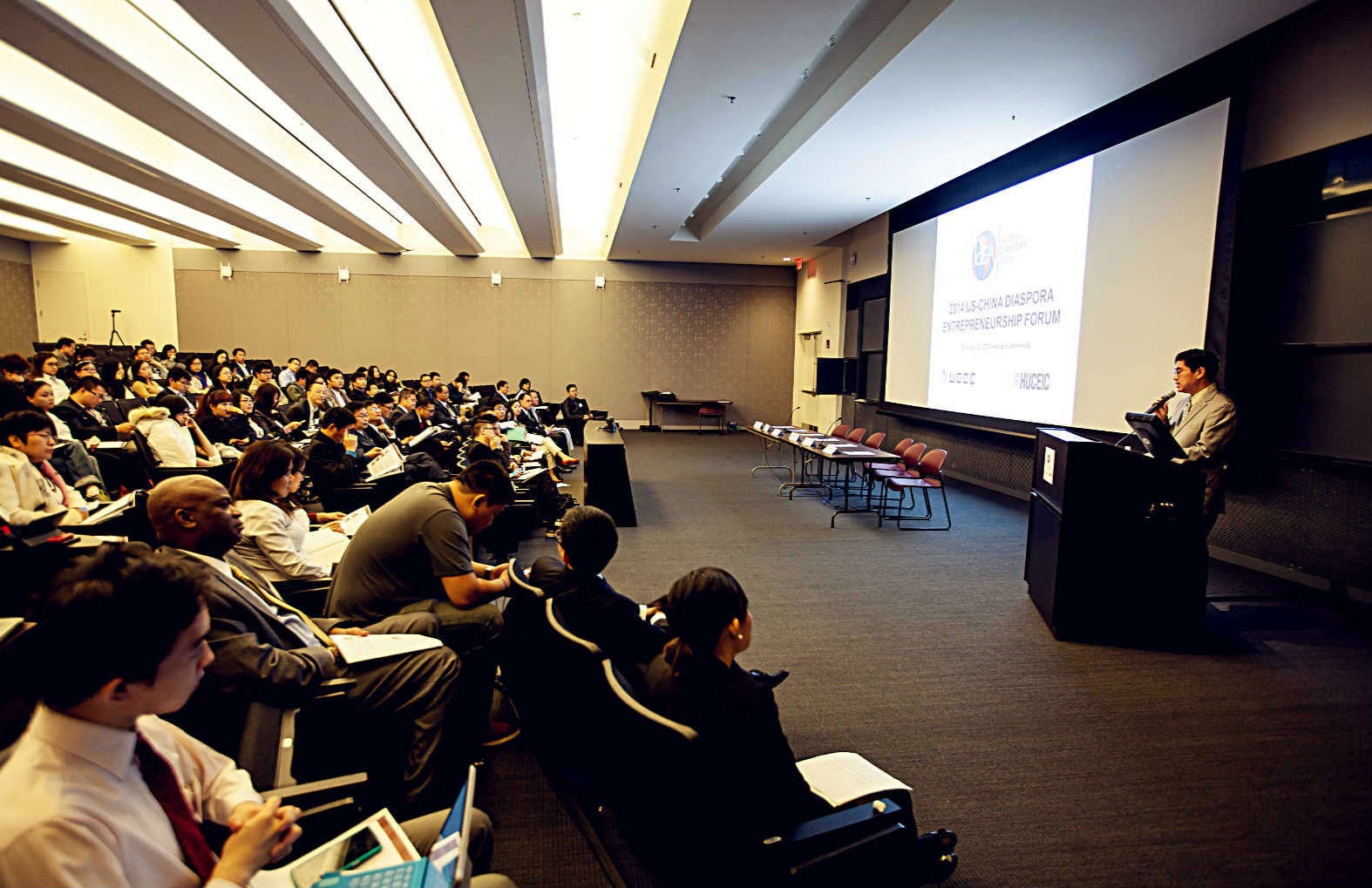 The President of UCIC, Ms. Xin Li and the
President of HUCEIC Geng Xiong said that they hoped the forum would bring the
Chinese community together and let the older generation pass on their
experience and wisdom to the next generation so that we not only strengthen the
social fabric within the Chinese community but will also make the Chinese
community more engaged with the society as a whole, through practices that
foster innovation and create social impact.
The origin of the forum stems from former
Secretary of State Hillary Clinton's announcement to launch the International Diaspora
Engagement Alliance (IdEA) during the Global Diaspora Week (GDW) in 2011. After
organizing Chinese panels during GDW in the past few years, UCIC and HUCEIC
were able to bring together the Chinese American community and organize the
unprecedented conference that would potentially take the Chinese American
Community into a new phase of collaborative learning, community engagement and
innovative entrepreneurship.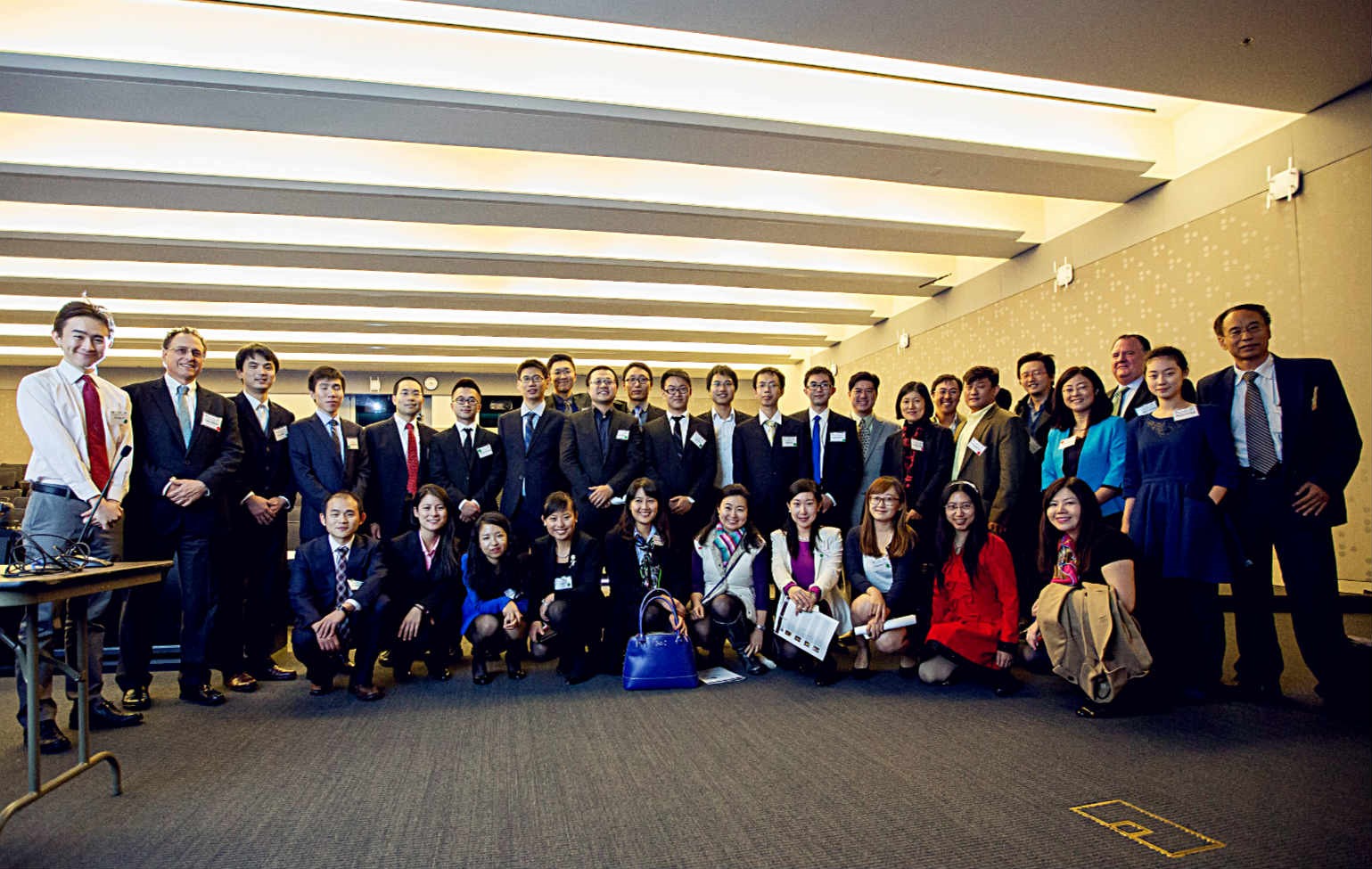 The Executive Director of Massachusetts Office
of International Trade of Investment, Richard Elam, delivered the remarks at
the celebration dinner on behalf of the Governor Patrick.
Influentialmedia including China Daily, People.nc, Phoenix TV, UR Business Network
reported the event.